It's finally happened. The Dili Club premises on Avenida de Portugal have closed and the site reduced to a blank space within days.
It has been an institution on the esplanade for 5 or so years and while stories from the peak of the UN days suggest the place was a bit rough, a certain gentrification has obviously occurred, although probably little in decor.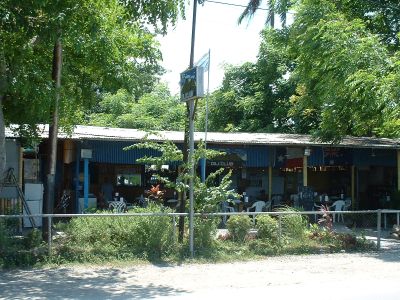 Last drinks were on Friday 17 February, after having called last drinks at least 4 times over the last month or two.
Phil should be re-opening as Phil's Grille by next Saturday directly cross the road from Timor Toyota on Comorro road (ie also across from Leader supermarket).
The last I heard was that Phil was building some fancier premises back on Avenida de Portugal west of the Esplanada Hotel – elevated sea views etc. More later.